Our Location - Croke Park, Dublin
Just us in Ireland's most historic venue
Croke Park
Our central location in Dublin 3, is within easy reach of the city centre, Dublin Airport and Dublin port.
Excellent public transport links for local and national bus and rail services, along with 600 on-site parking spaces ensure there is an option to suit you. Our proximity to the M50 motorway, provides access to Ireland's motorway network – connecting all major urban centres nationwide.
View our location on Google Maps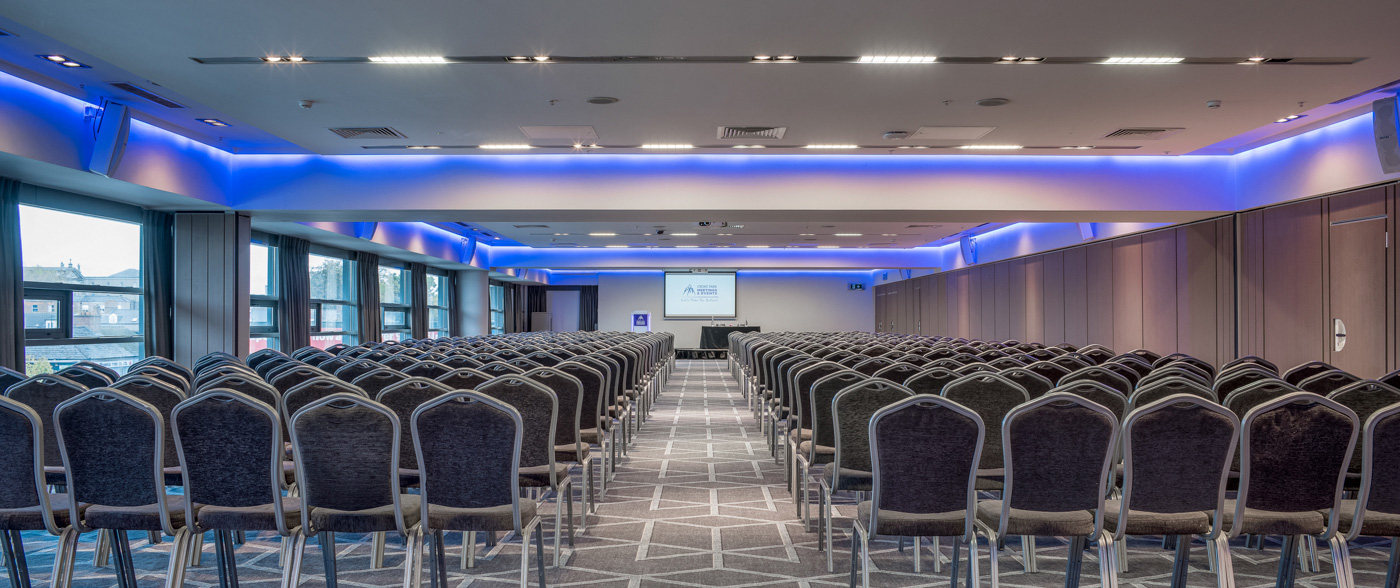 Free Parking
We have 600 FREE on-site parking spaces for attendees and exhibitors.
These spaces are provided at the Cusack Stand and in the Davin Car Park
Davin Car Park: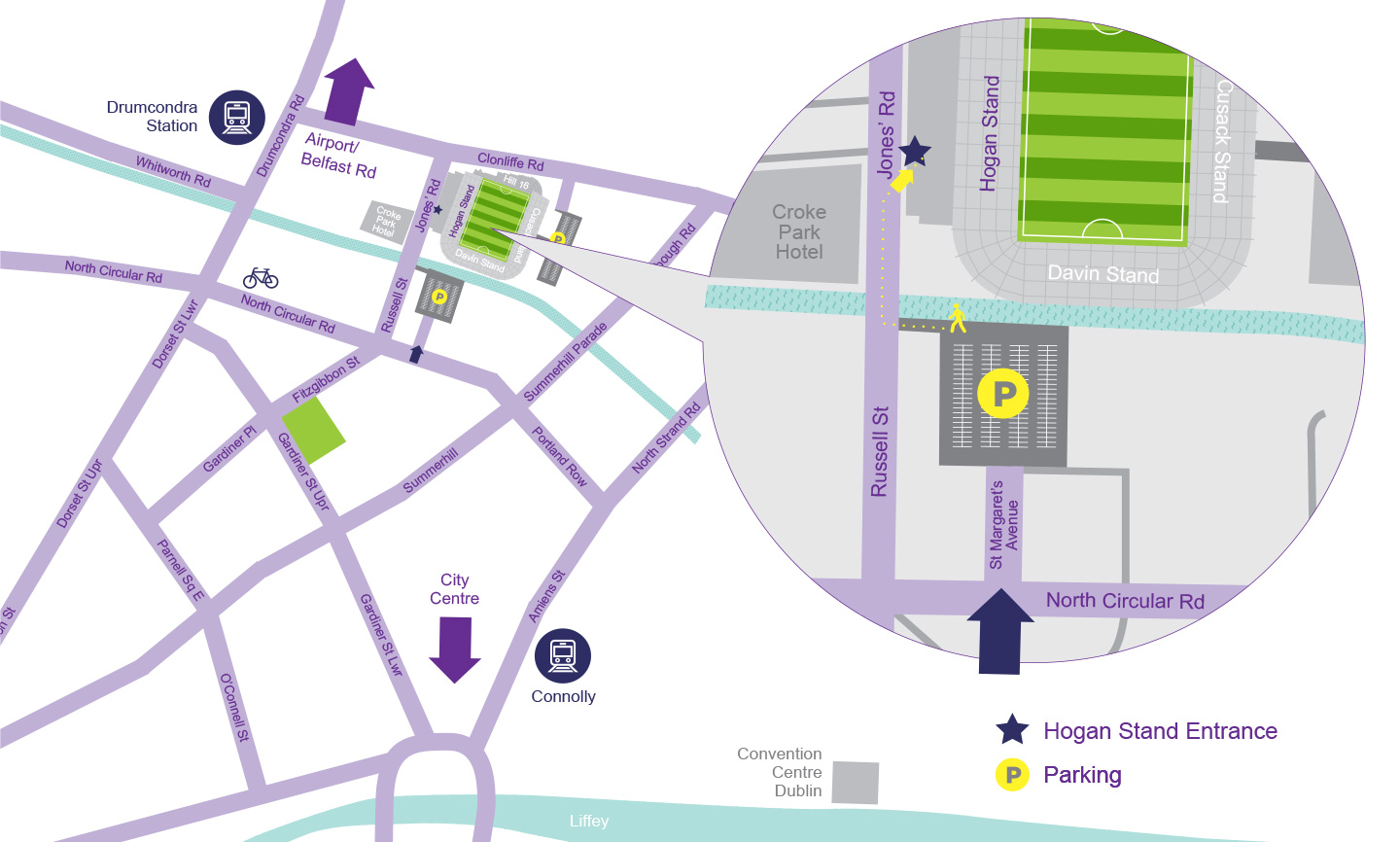 Cusack Cark Park: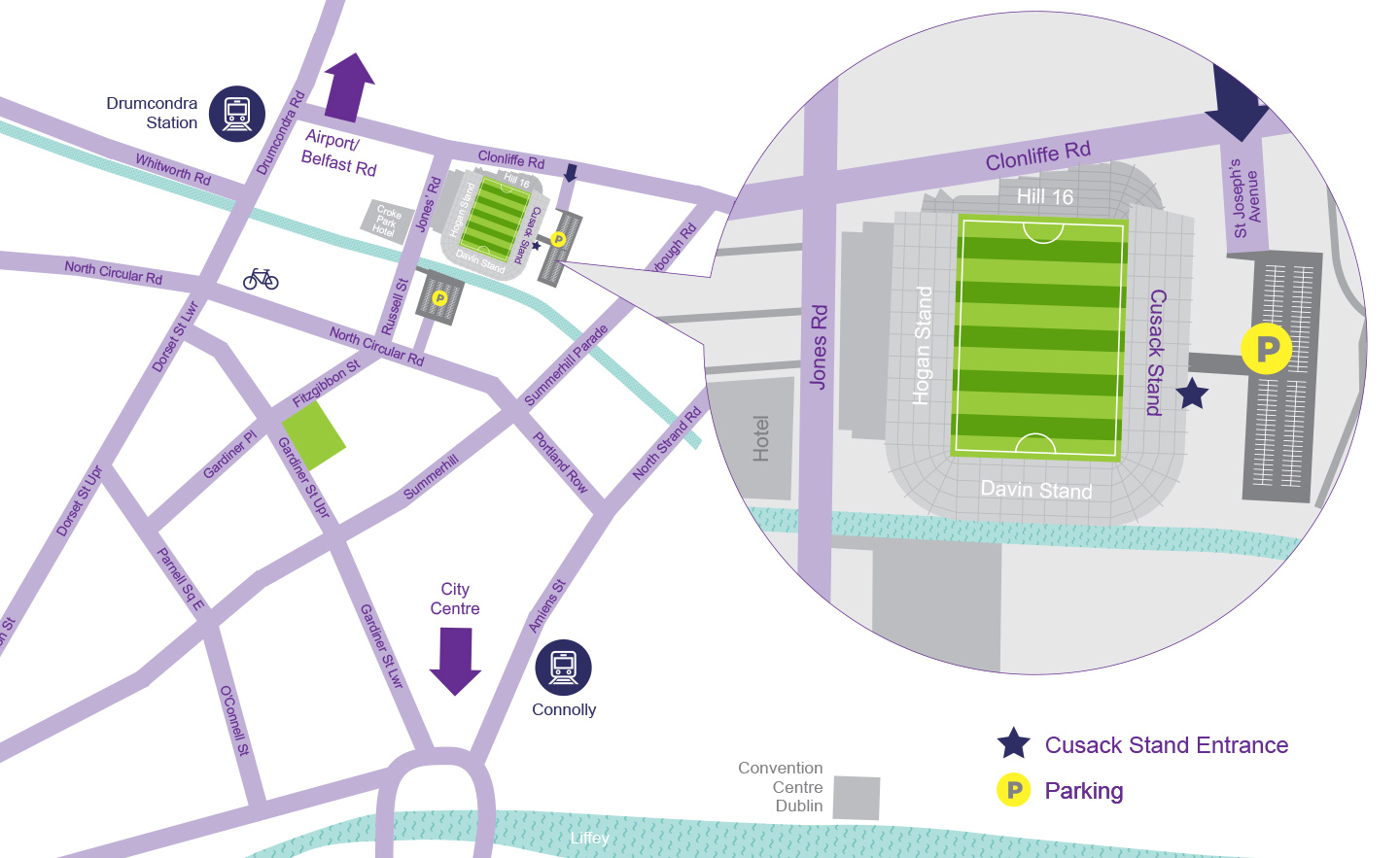 Dublin Bus
Dublin Bus offers a high-frequency, accessible and easy to use service from all over
Dublin. A number of services bring you quite close to Croke Park and many others will
get you to the city centre from where the stadium is a 15 minute walk.
Bus Routes that serve Croke Park
1, 7, 11, 13, 14, 16, 27a, 27b, 29a, 31/a, 31b, 32, 33, 40, 40b, 40d, 41, 41b, 41c, 42, 43,
44, 53, 123, 13
DART/LUAS
Both the DART and LUAS networks provide an excellent service from many different
parts of Dublin. In most cases 'park & ride' is available at various stations along the
route.
Take the Luas Red Line​ to Connolly Station and Croke Park is just a 15 minute walk
(1.3km) from here. The stadium is a similar walking distance from both Parnell and
Marlborough Luas stops on the Luas Green Line​.
Accommodation
Croke Park Hotel
Nestled close to Dublin Airport and Dublin city centre, the hotel enjoys a unique location. It is just steps away from the historic and world-famous Croke Park Stadium, the main venue for the conference.
B&B Rates:
Double/Twin Room:       € 225.00
Single Room:                € 195.00
Academy Plaza Hotel 
Academy Plaza Hotel is one of the most ideally located in Dublin city centre. It is just a short stroll to Temple Bar, Croke park stadium, Dublin Convention Centre, Trinity College, St Stephen's Green and many other famous landmarks, city sights and attractions.
B&B Rates:
Double/Twin Room:
23rd, 24th,25th April:              € 124.00
26th April:                             € 184.00
27th April:                             € 229.00
These special rates are available to all ALI2019 ticket holders. Book your room by logging into your ticket account.